We want to help non profits maximize the value of
the Salesforce platform. That means, we have YOU
and your mission at the center of our work. Either
it be managed services of a short term project.
We got your back.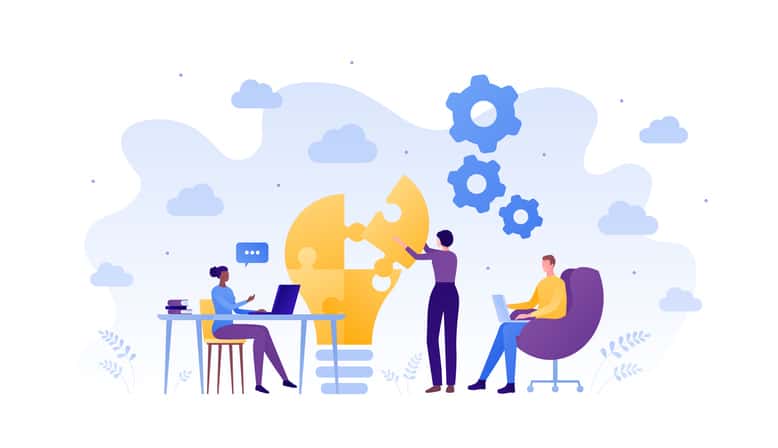 Our global team is the dream team you wish you could hire, but may not have the budget. With over 25 years of combined experience working on technology that supports non profits, we are here for you. Our combination of project management, business analyst, Salesforce administration, Apex development, PHP development, data migration and data integration through API development experience and skills make us the swiss army knife of Salesforce consultants.
Often we see organizations who have been using Salesforce for many years and either need assistance in bringing that system up to date with their current business processes; or they are new to the Salesforce ecosystem and need a partner to get them on the right track. We have experience in implementing fundraising, program management, custom development, 3rd party integrations to name a few.
‍
We enjoy partnering with an organization with our managed services package. This allows us to take a deep dive into your organization's needs and goals over time and help build Salesforce to rise to meet those needs. We also do shorter term project work that allow us to stand up a project, train and handoff that work to your internal team.
We are dedicated to the impact that NGOS and social enterprises create in the world and are committed to providing world class service to improve that impact.
We help organizations use Salesforce to achieve their mission
Design
We work with you to design your Salesforce instance to meet your current and future needs.
Configure
We can configure an existing 3rd party application such as NonProfit Success Pack, Box for Salesforce, Sdocs to name a few.
Develop
We have the ability and resources to do custom Apex development for you if declarative Salesforce work does not meet your needs.
Integrate
We can work with you to integrate Salesforce to other 3rd parties either through out of the box integrations or through custom API development.
Train
We are happy to train a super user or all of your Salesforce users. We love learning and sharing what we learn about Salesforce with you so you can build internal capacity for success.
Support
We got your back. We love building long term relationships with our clients by providing ongoing support to meet your needs.
We help organizations create impact by optimizing their Salesforce instance to meet their goals
Our Managed Services option is a formal way of saying "we got your back". We provide your organization with Salesforce support over a six month or year long period, over that time we get to know your business processes and what you need.
Need assistance implementing a 3rd party app? Updated your revenue pipeline process and Salesforce does not reflect your new KPIs? Haven't transitioned to Lightning yet? We can help you. We can provided short term projects that can help update your Salesforce instance to bring much needed efficiencies.
Ready to start working with us?
We'd love to hear from you!